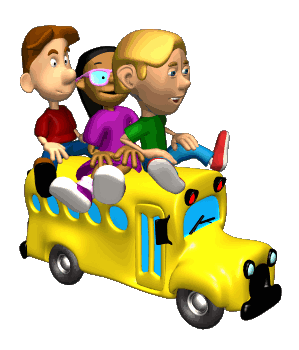 Taylor Park School Bus Behavior Incentive Program

Our bus behavior incentive program is to ensure the safety of our students and bus drivers. Our focus is to bring down the number of bus referrals as well as maintain the safety of all those on board.

The gist of the program:

* We have this bus board to promote bus safety for all and to encourage PBIS to be followed.
* Every two weeks the bus that goes without referral will get a sticker on the bus board.
* At the end of each month, the buses without referrals get an award and a treat. The driver also gets an award to display on his/her bus.
* At the end of the year, the bus with the least amount of referrals gets a specific award and treat.
---
Freeport School District - Kindergarten Registration
Kindergarten Registration for the 2015-2016 school year will take place from January 5th to March 13th at the FSD Enrollment & Transportation Center, located at 2037 W. Galena Avenue (across the street from Sullivan's and Goodwill). Please note that children must be 5 years old before Sept. 1, 2015, to be eligible for Kindergarten.
When registering, be sure to bring:
A Copy of your child's Certified Birth Certificate (not a hospital-issued certificate), and


Proof of Residency, in the form of:
·

One of these documents - real estate tax bill and proof of payment, signed lease and proof of last month's payment, affidavit from local resident attesting registrant is living with the owner at no cost, mortgage papers, or an agreement of sale
OR
·

Three of these documents - most recent gas, electric or water bill, home/apartment insurance papers, vehicle registration, current public aid card, most recent cable or credit card bill, driver's license, or voter registration card.
Note: Kindergarten students are also required to have physical, dental and vision exams before school begins. That documentation is not required to register, but must be completed by October 15th, 2015.
For more information or if you have questions, contact the Enrollment and Transportation Center at (815) 232-0580


---